Welcome
Welcome to the website for Stratford School. Stratford is a learning community of over 770 students in Kindergarten through Grade 9. We house the Cogito Alternative Program.
Stratford School is currently full for the 2023-2024 school year.
Cogito is a knowledge-based program with clearly defined standards of achievement and measurable learning objectives. Cogito is dedicated to helping average students maximize their academic potential. Cogito (ko-gi-to) is Latin for I reason. The program provides a classic liberal arts education and is designed for the student who is willing to work to achieve a high level of academic excellence in a knowledge-based program, and in a teacher-directed atmosphere of structured and sequenced learning. Critical thinking is stressed. Students work in an environment that promotes self-discipline.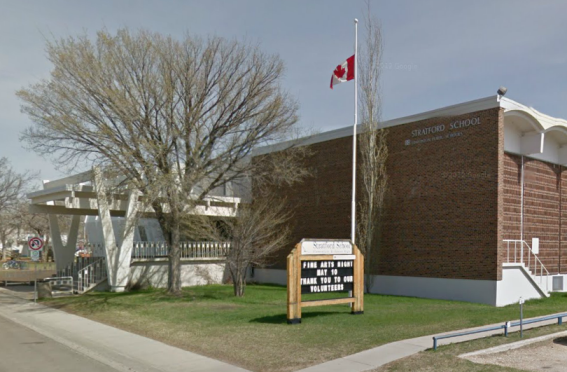 ‌